STUDIO PROCESS: DEMOND MATSUO
5/14/2020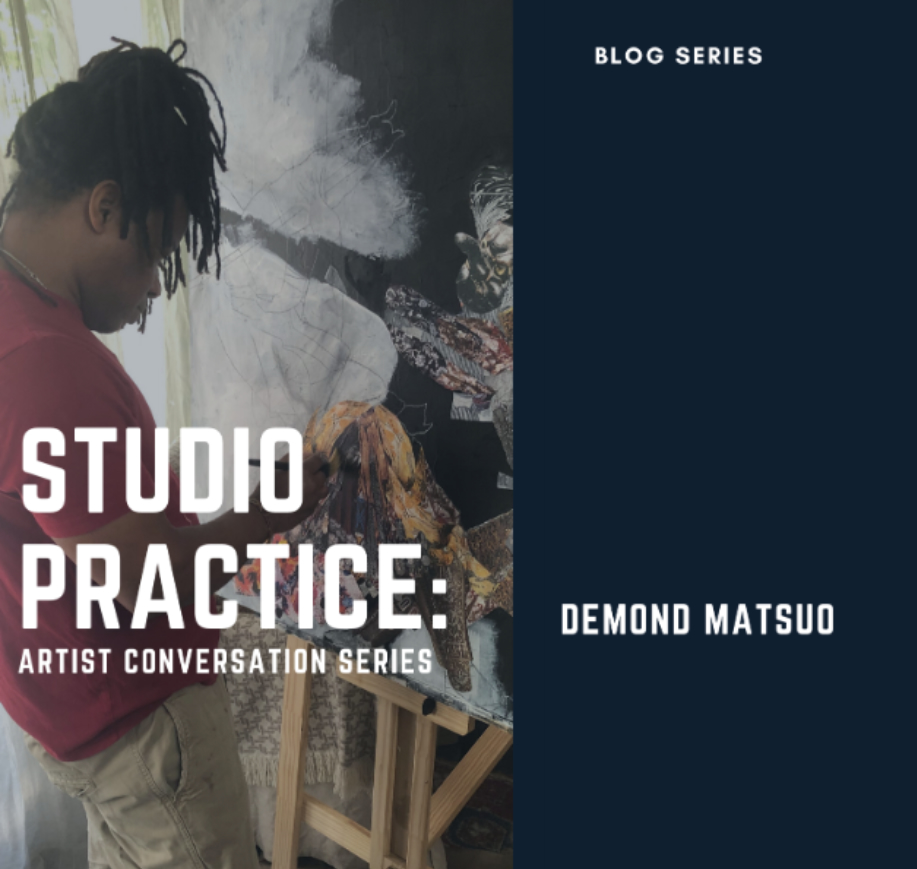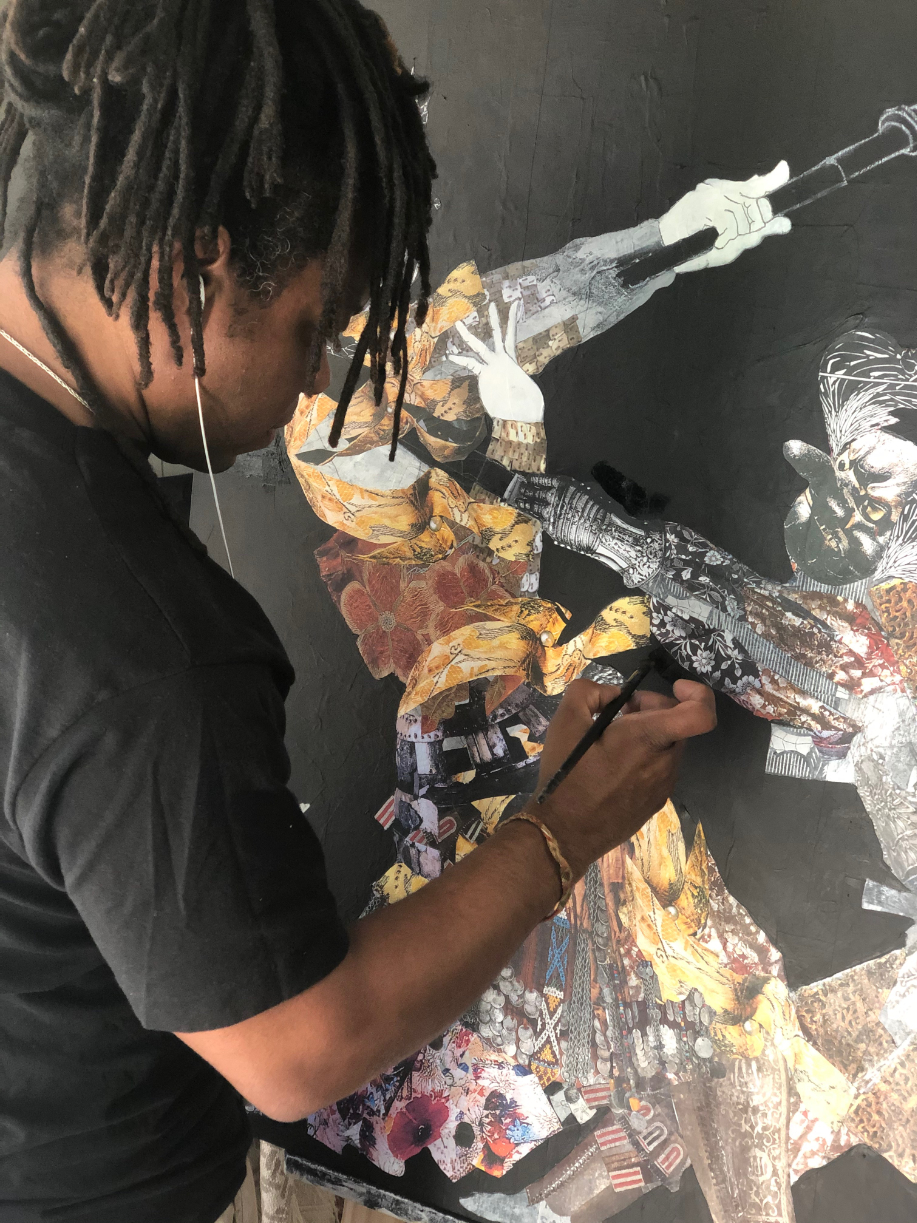 Raised in Morgan City, LA, Demond left home to travel the world at a young age. Being unbound from supervision, the artist first set down in Spain and then later traveled to Turkey. During his travels eastward, he was surrounded by textiles and patterns that he had never seen before, "They were so beautiful". Continuing further, he ends up in India where he again is transfixed by the unique patchwork quality of the fabrics gypsies were selling in the markets. As he spent more time in India, he was introduced to art, architecture and poetry of the region. At the time, the young artist yearned to be a poet.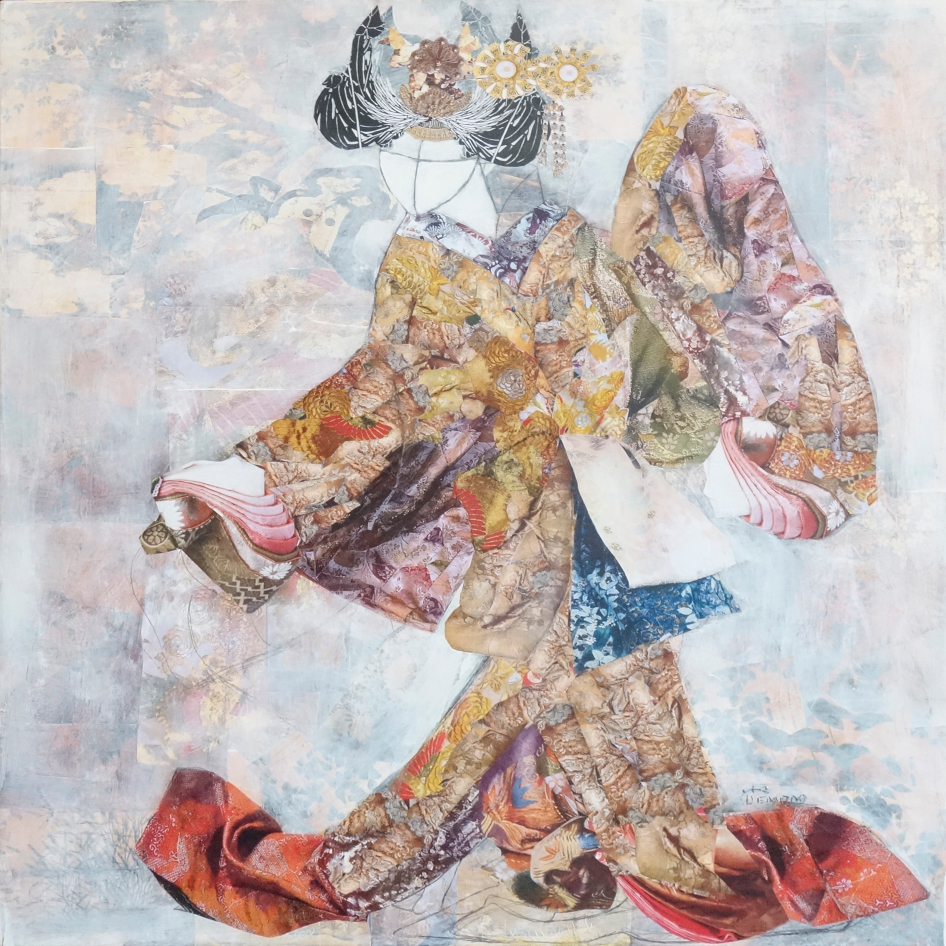 After returning to the United States, memories of his travels filled his thoughts. He was highly influenced by the artwork and writing of artist, Rabindranath Tagore, a early 20th century figure (d.1941). Tagore's artwork was all about color and the poetry was all about love. Moving to Baton Rouge at 22, the artist took up residency with other working artists in an abandoned Coca Cola Building on Government St. He lived and worked there, remembering, "...at times there was no electricity". The young artist had a need to create and would work by daylight during the day and by candle light in the evenings to produce his work.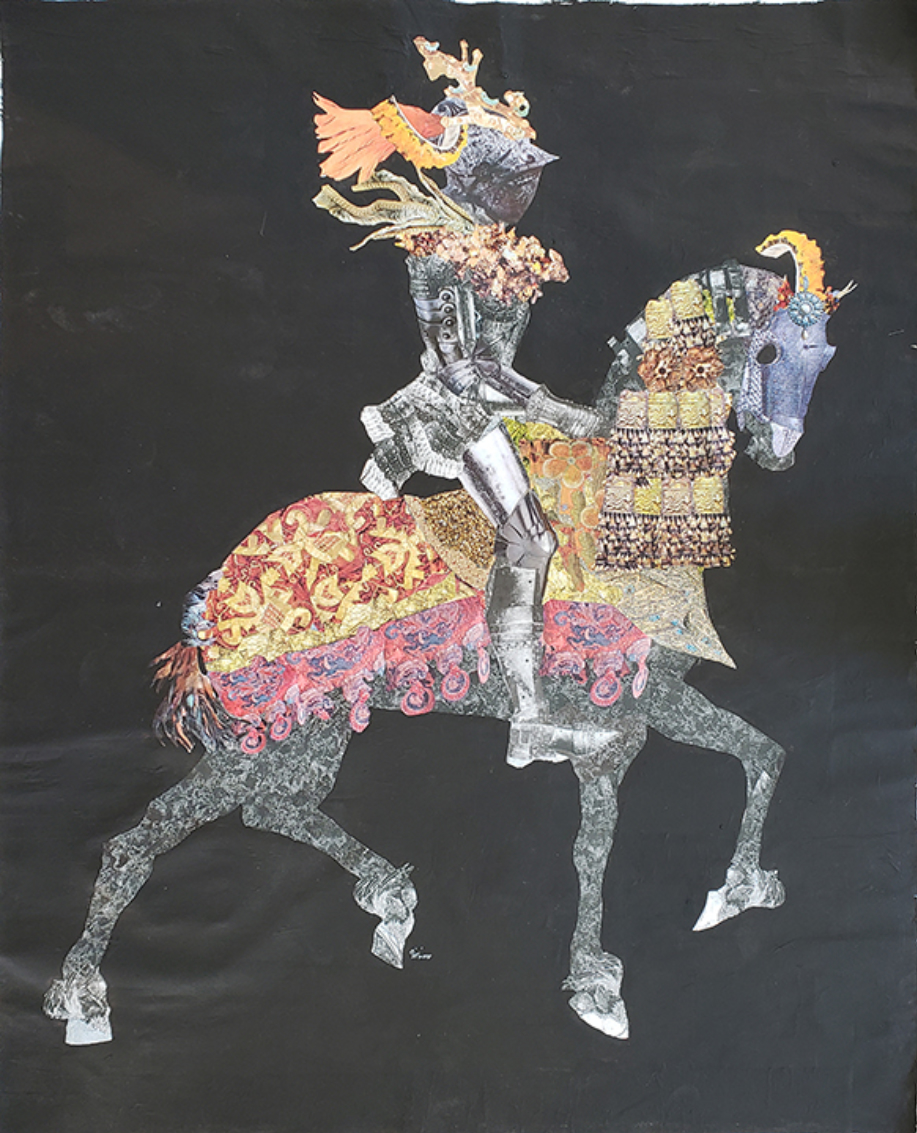 The work he was making he referred to as "Archeological Digs". They included iconic totems, mystical texts and materials that he would burn or distress before layering into the artwork. He called himself an alchemist because "...I turned trash into gold". The early 2000's in Baton Rouge was the beginning of a growing art scene. Many of the progressive young artists sharing studio space with Demond later went on to become successful artists in larger cities. Demond continued to make work but "wasn't in it for the money". He recounts many times he would create a large group of work, set up outside LSU and sell the paintings to make his rent. "They were very well received... and I always made my rent".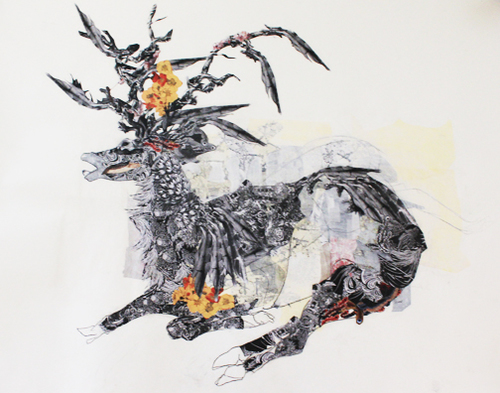 Much of Demond's time is spent researching at the library and making work in his New Orleans studio. He reads a lot of translated Japanese stories and has been an avid Anime reader for over 20 years. Japanese writing and drawing styles have been a consistent influence on his work since the beginning - although he has never visited Japan. He refers to this series of work as "our modern myths". The artist begins his process by creating a heavily collaged surface made from found and produced materials ranging from textiles, armour, plants, animals and skeletons. These collage elements come from his time at the library looking into scientific textbooks, art history books and Eastern mythology. "The collage is for me" says Demond, meaning that when the painting is completed, most of the collage is covered by the final artwork and only hints and artifacts remain from the original beginnings of the painting.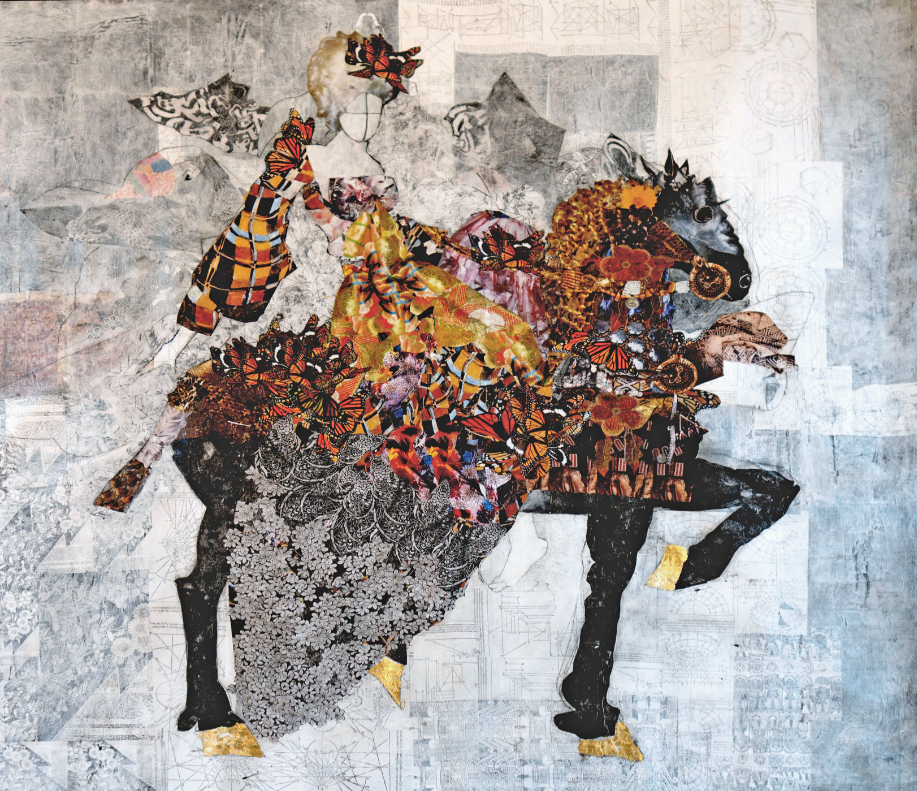 After working for over 20 years, Demond continues "...to use the same motifs but always try to do it better". He's grown and developed his own unique mark and technique as he continues to produce new ideas. The studio can be a lonely and insulating place for the artist so he frequently stops working on a piece and jumps into investigating a new idea, noting that, "I love to play". As a full time artist, Demond paints in his home studio everyday, noticing that in his maturity, "I work slower now...it takes time to get it right". The artist places a heavy focus on the craftsmanship of the work and the themes that surround the compositions; whether they be strong female warriors or decadently clothed geishas, armoured knights or leaping stags, the quality of his mark is what gives the work merit.