STUDIO PROCESS: Mary Singleton
4/29/2020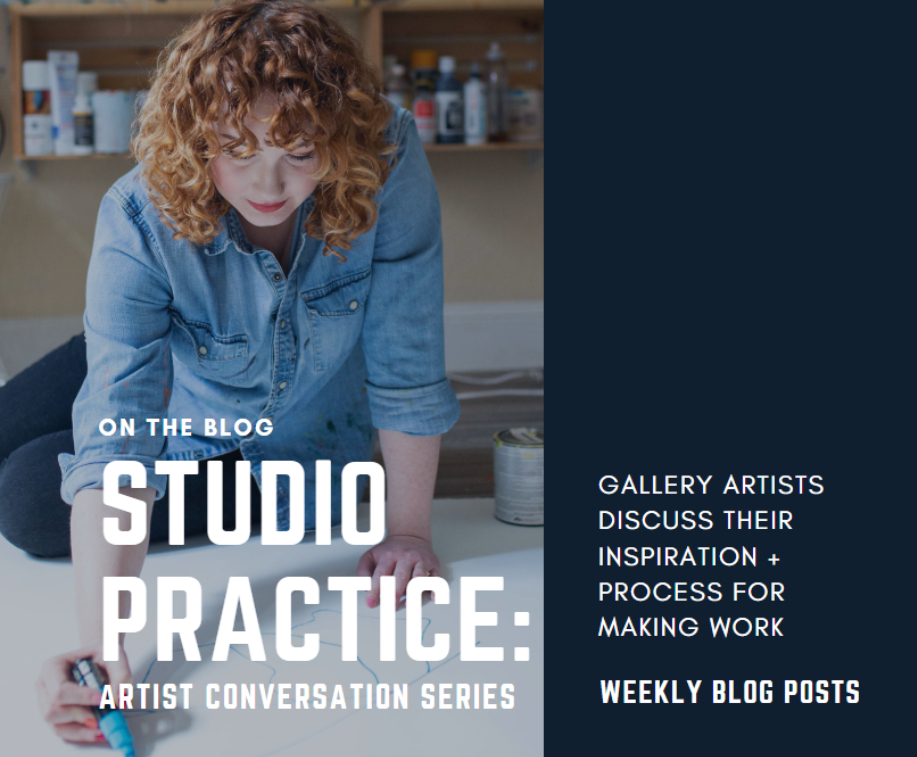 Receiving her painting degree from Louisiana State University, Mary spent a significant portion of her young adult life shying away from creating artwork. As a young child, she was always creative and as she graduated from Baton Rouge High School, she decided she wanted to major in fine art. When she was 18, she attended a small liberal arts college in North Caroline to pursue a painting degree. After her first semester, she was told she wasn't a strong enough painter to continue in the program. After leaving that college after the first year, it would be 4 years before Mary was able to paint again.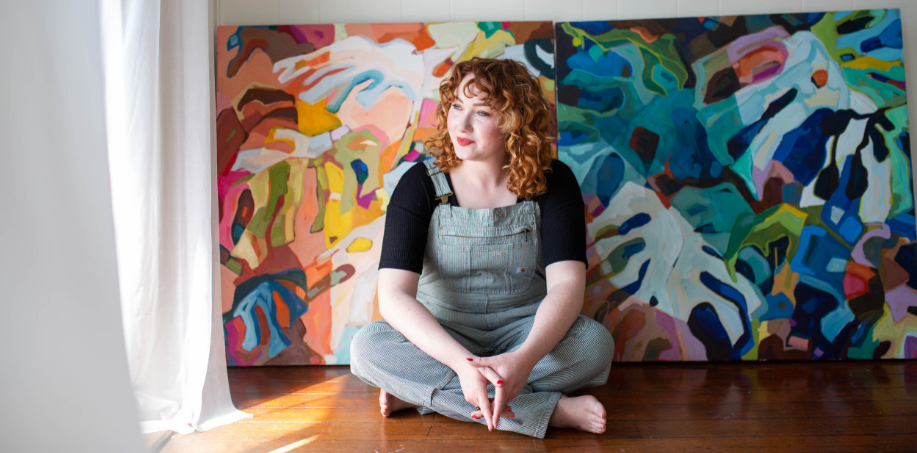 In her mid-twenties she picked up a paint brush again and spent two years creating what she calls, "...a lot of bad art.". To regain her control over her hand and her eye, it required diligent time in the studio. "It's like muscle memory and you have to practice everyday". During this time, the artwork became a therapeutic practice and being back in the studio helped her, as she describes, "a creative environment can contribute to creative energy." She returned to finish her degree at Louisiana State University in painting and drawing at 30. Unlike her late teenage years, Mary was working full time while taking a full course load.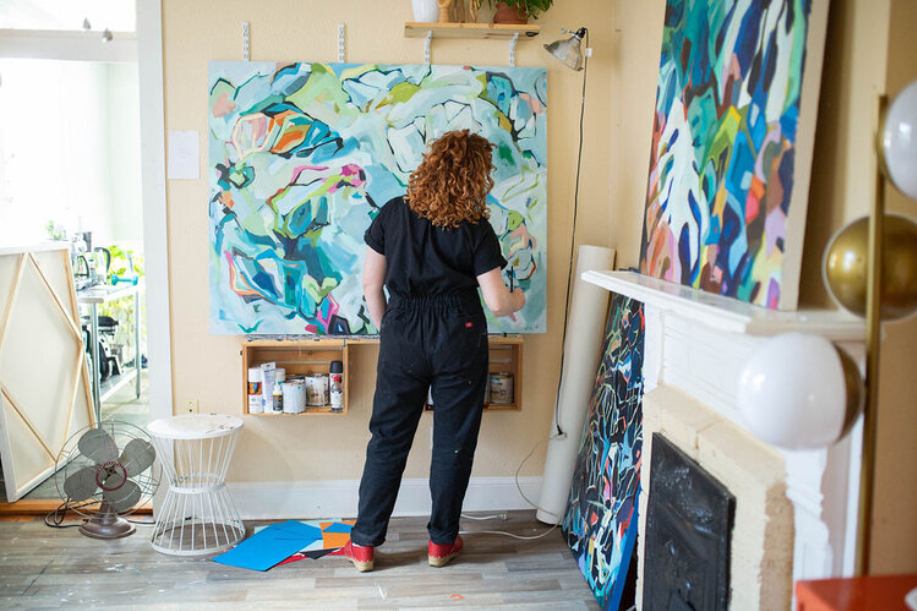 She returned to school with a very different perspective on herself and her work. She spent her years at LSU focusing on figurative work exclusively. While she was studying, she was mentored by distinguished professors, Ed Smith and Denyce Celentano. They were big influences on how she produces and thinks about the work she makes. She remembers that, "Ed helped me with the 'why' - why do I make the work I make?". "That taught me to think critically".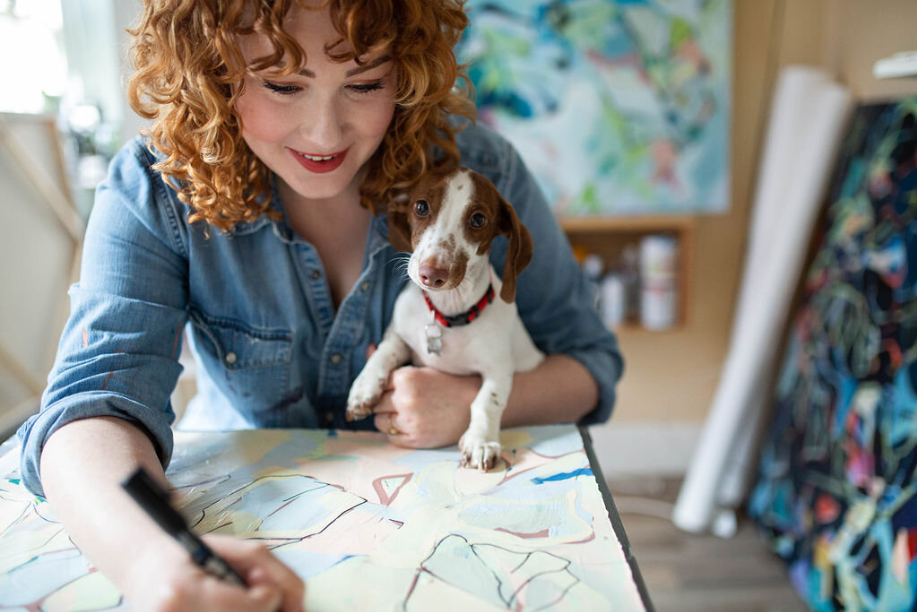 "I've always been drawn to color", says Mary. She continually challenges herself to come up with more sophisticated and complex color combinations for each series of work. She looks for inspiration all around her; not just the natural environment but influences from interior design, fashion, architecture and pop culture. "I will start by drawing a simple realistic sketch of a plant then I completely cover it with color (losing the drawing) and I repeat this process of adding and removing information until the painting is resolved". After graduating and starting to move toward a career as an emerging artist, Mary was working full time and reserving 3 hours a day to commit to the studio. It was a difficult schedule but for her, "painting everyday is critically necessary".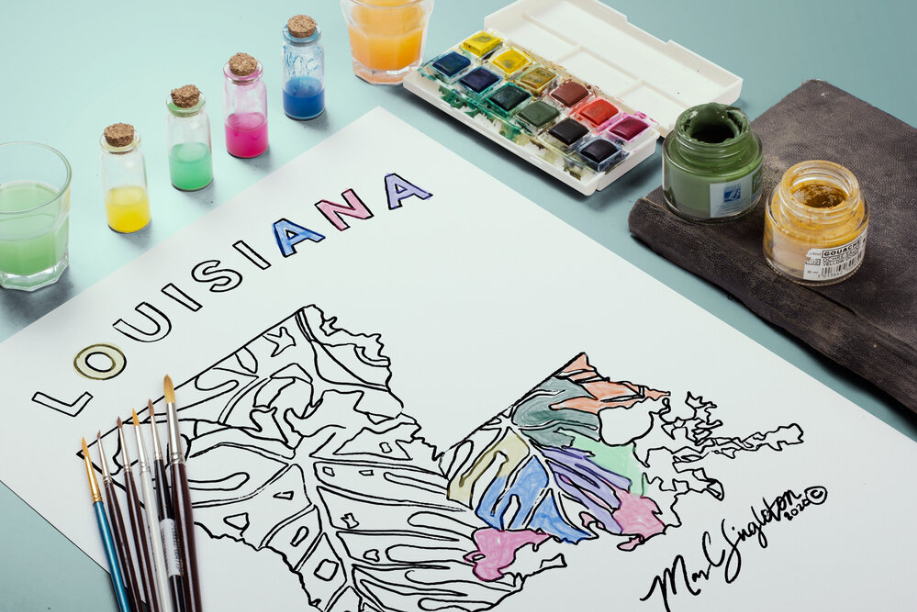 Mary's current work focuses on color more and less on shape making. In her in-home studio, the artist is able to work part-time and dedicate the primary share of her time to the studio. Mary currently paints work for three representing galleries, including Ann Connelly Fine Art. In her spare time, she has become passionate about art being available in public schools. She remembers as a student that "I wasn't good at math or science when I was younger; art class was the only subject that gave me confidence". She spends time creating art programs for assisted living facilities, children's hospitals and finds ways to give back to schools in her community. She thinks that through her artwork, adults can begin to understand the importance of art and art making. Mary hopes that this understanding and appreciation from adults will trickle down to meaningful changes in schools having access to art activities.