Studio Process: Ida Floreak
4/15/2020
Ida has been an investigator of the natural world since she can remember. As a child she was always interested in the scientific nature of the the world; picking up bugs, collecting objects on walks - a practice she continues to this day. Growing up in Cambridge, Massachusetts, she was surrounded by a hyper analytical culture influenced by the elite academia in the region. As a child in this environment, "...I never thought it would be possibility to a painter...".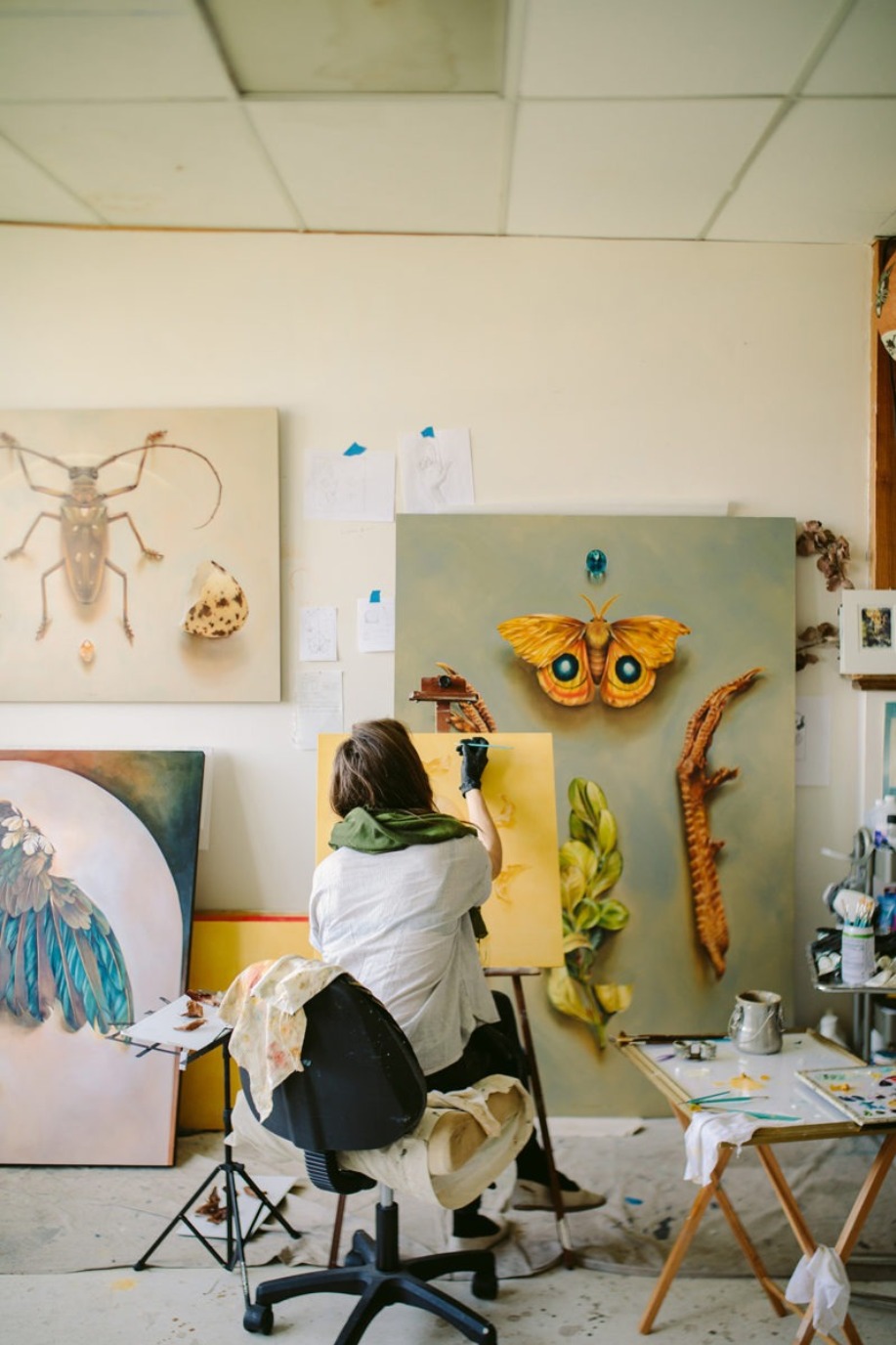 In 2008 Ida received her BFA from the Rhode Island School of Design (RISD) in Illustration, specializing in scientific illustration. She chose this path over a fine art painting degree because she "...wanted to graduate and get a job". After receiving her degree in Rhode Island, she returned to Cambridge to figure out what her next steps would be. She quickly realized that she needed a change in her surroundings to more avidly dedicate herself to her work - New Orleans was her new destination. "...If I have to be a waitress and paint on the side, I'd rather be doing it in New Orleans.".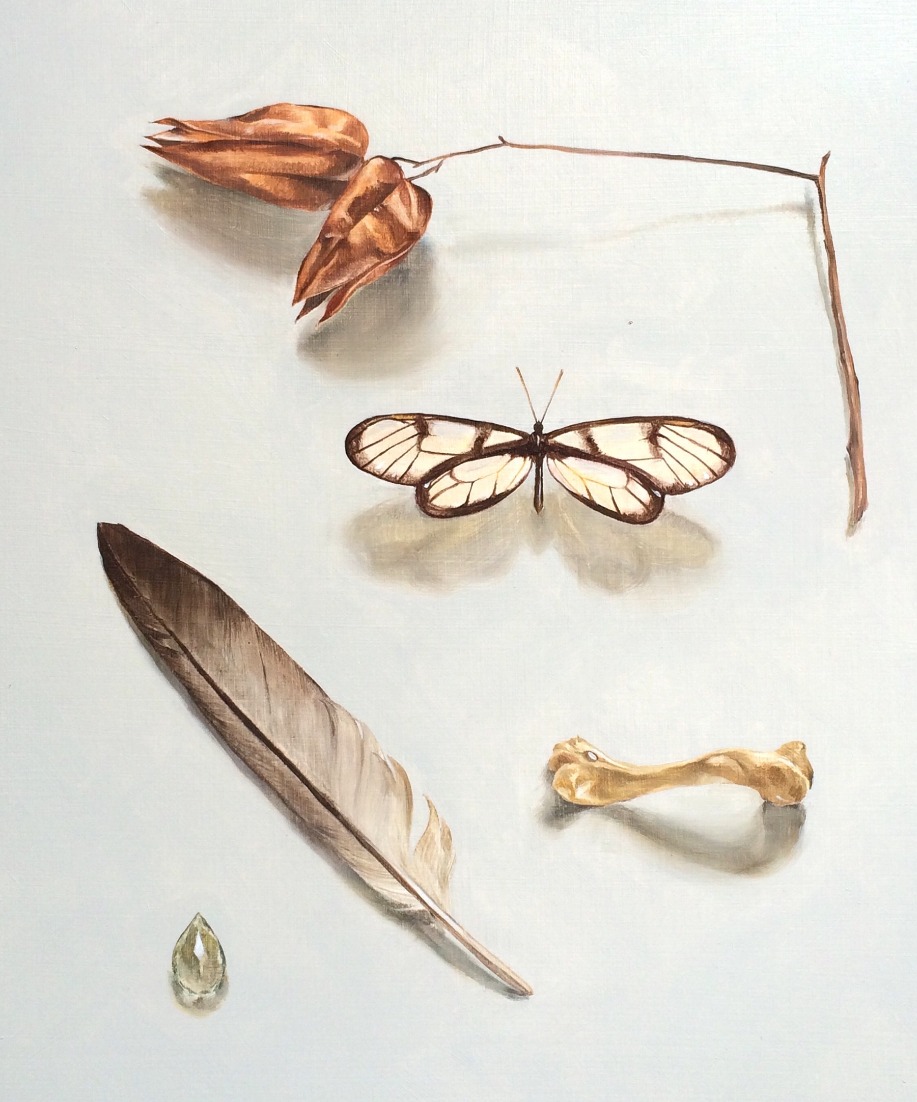 Shortly after moving to New Orleans in 2009, she became involved in the movie industry. The time demands of the profession did not allow her anytime for painting and she ultimately found the experience to be unfulfilling. After three years in production, she took a one-month hiatus to focus on painting a group of work for one of her first exhibitions in New Orleans. She transformed her apartment into a full studio and dedicated herself daily to producing a large body of paintings.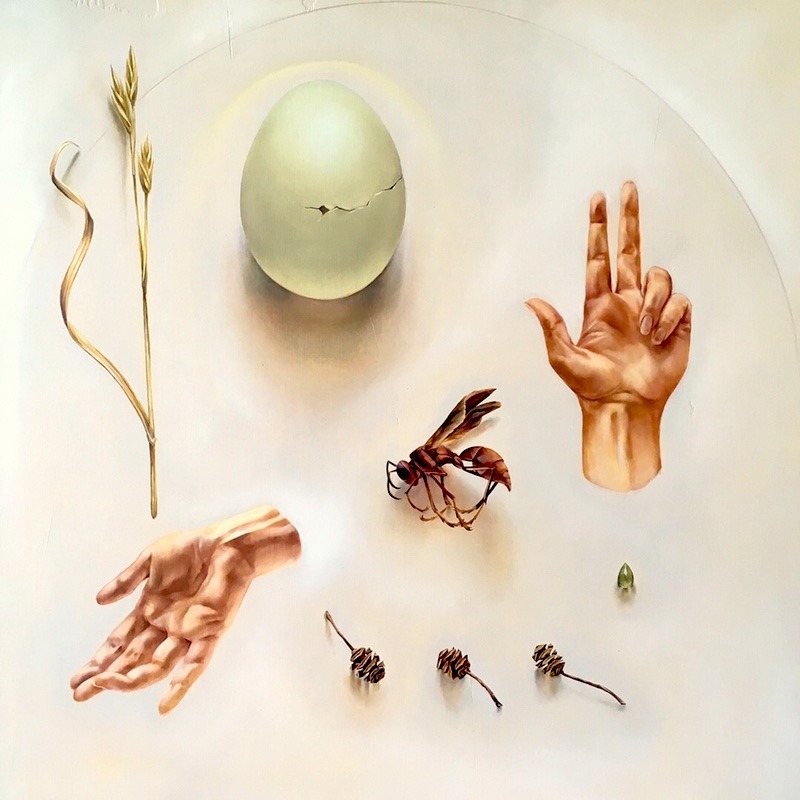 Her first exhibition was held during Mardi Gras at an artist collective space on Magazine Street called 10 Gallery. New Orleans gallery owner and artist, Kevin Gillentine, attended the show and offered Ida an exhibition at his studio in 2013. That was the first step to launching Ida's career which resulted in representation through other galleries in the region, including Ann Connelly Fine Art in 2018.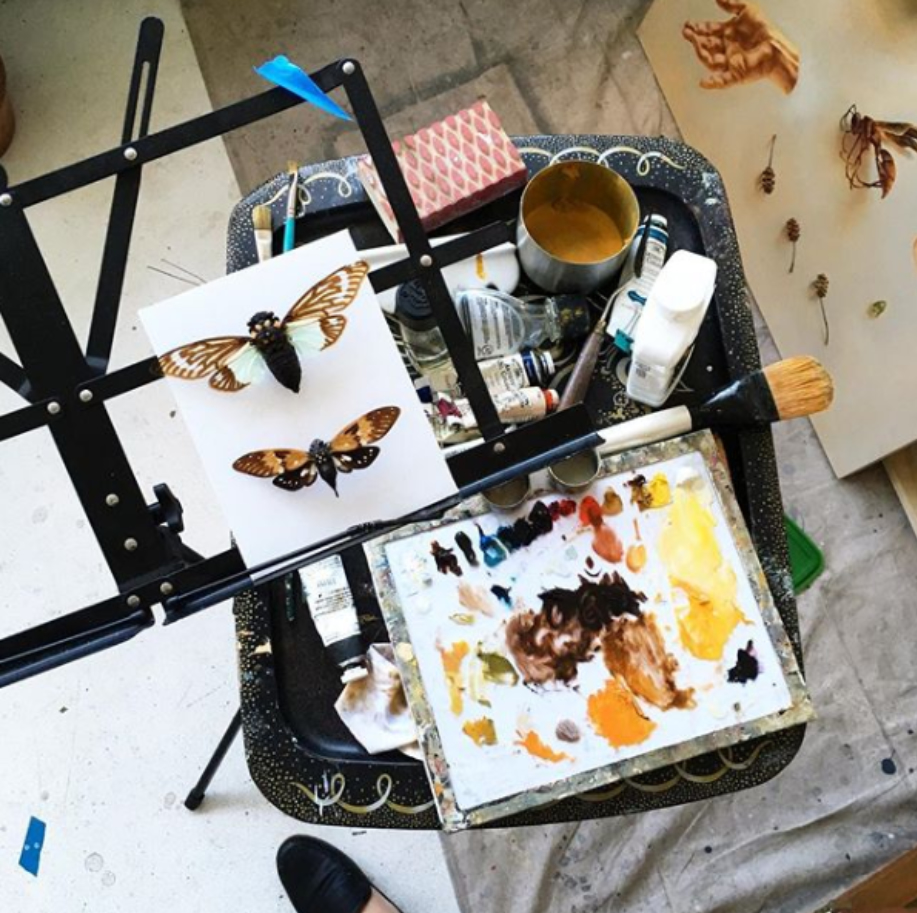 Ida's process includes creating compositions from objects she finds.
Her studio is filled with what she refers to as "my collection of audities".
There is an intuitive process of staging these compositions; sometimes it's about symbolism (life/birth, death/decay) and other times it is about trying different elements until the composition becomes resolved in her mind.She uses oil paint to create her work; an unusual choice for someone with an illustration background. She explains that during her time at RISD, her curriculum included a variety of mediums and she became really attached to working in oil. The oil paint allows for exceptional detail but also creates a very labor-intensive and lengthy process for the artist. She creates mostly small works because of the time required to create each delicately rendered object in her paintings. Ida continues to paint full time in her New Orleans studio, producing about two or three large works a year. It's really important to the artist that these larger paintings retain the detail and exactitude of the smaller compositions. In order to achieve this, she spends lengthy hours working on the pieces applying multiple layers of paint. To see more of Ida's work, please visit our website.